BRAVA offers enough styles of western hats to keep an entire posse happy. And each cowboy or cowgirl can sport your company's brand thanks to our custom-imprinting service.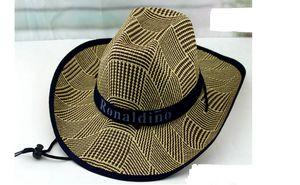 Your potential customers will look sharp in this rather rakish raffia. Choose from brown, blue or even red.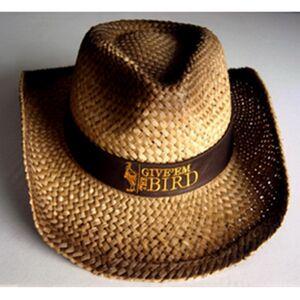 Notice the subtle shading on this model that gives it a lived-in look. It'll immediately go well with your potential client's favorite well-worn pair of jeans.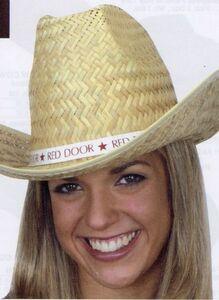 If you have prospective customers who refuse to do anything in a small way, consider giving them this high-crown cowboy or cowgirl hat. It's not for the shy. It's for the bold.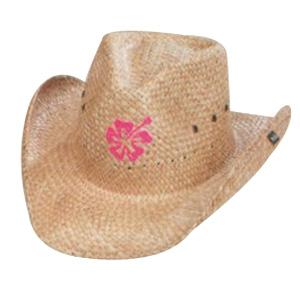 The simplicity of this hat's design offers a terrific backdrop that will not compete with your company's logo, but make it stand out.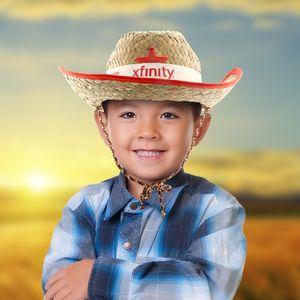 Don't think that BRAVA has forgotten those up-and-coming cowpokes. We have custom-branded cowboy hats for the smallest cowhand.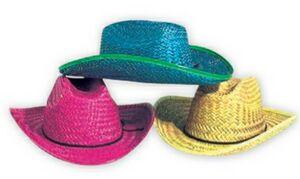 If you have events where branding is either not appropriate or frowned upon, consider giving away these fun neon versions of straw cowboy hats. They come in a variety of colors in 12-packs.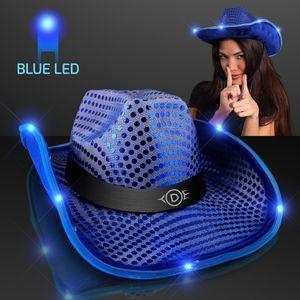 The Rhinestone Cowboy is so yesterday. He wouldn't stand a chance against the LED Cowboy. Your prospective customers will have fun with this cowboy hat with the lighted brim.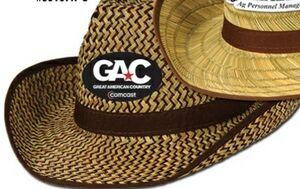 Style doesn't have to be expensive. Your more potential customers will love the contrasting trim on this two-tone model.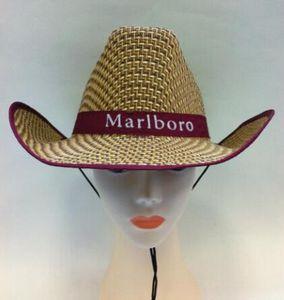 Here's the ladies' version of that contrasting trim style complete with chinstrap. Note the pattern work in the straw.
Not only will your prospective client look cool in this modern take on the western hat, but the oversized ventilation holes will make sure that he stays that way.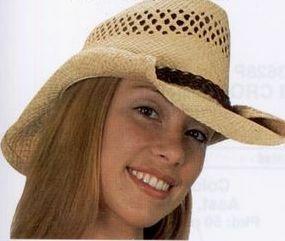 What makes this hat a winner? It's that rolled brim that gives off that independent spirit vibe. All it needs is your logo.
Ready to saddle up? Contact BRAVA Marketing for help in outfitting your prospective clients with the perfect western hat imprinted with the brand of your company. Or even ranch.
BRAVA Marketing Promotions specializes in producing high-quality promotional merchandise and unique custom-printed products. These imprinted items are tailored to meet the specific promotional and marketing goals of large or small organizations and businesses. Contact us today for all your promotional product needs including personalized apparel, business accessories, trade show giveaways, corporate gifts, awards and much more.
By: BRAVA Marketing Promotions