Join Our Promotional Products Sales Team!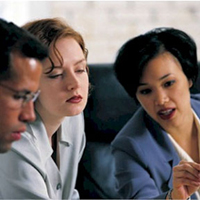 BRAVA Marketing Promotions is seeking Sales Reps and Business Development Professionals nationwide to join our team.

BRAVAmarketing.com is one of the leading online providers of marketing promotions items. With our database of over 400,000 promotional products and hundreds of suppliers world-wide, we have earned a reputation for providing quality promotional products with exceptional customer service.
We have earned an excellent reputation for quality and service from our clients in nearly every industry sector, including major corporations, non-profit agencies, schools and universities, medical centers, small business owners, event planners, and marketing and PR firms throughout the country.
Work From Home and Earn Extra Cash!
Sales Reps work from home and focus on their own home territories, identifying sales and marketing opportunities, initiating customer calls, creating and following up on sales leads, and guiding the sales process to a successful close. We are currently seeking Sales Reps in New England, Midwest, and California; other potential geographic regions are also available.

Training is provided by the President of BRAVA Marketing Promotions, Brad Duarte, MBA. Brad created BRAVAmarketing.com after 25 years in corporate marketing, where he worked for leading consumer product companies, including ten years establishing and building overseas sales and marketing channels for an international electronic component manufacturer.
Marketing promotions is a $20 Billion dollar industry. If you are serious about a career in sales and think you would enjoy this business give us a call.

Geographic location: Open. Excellent training. Competitive commission plan.

Interested candidates should send resume and cover letter to:

Employment
BRAVA Marketing Promotions
Support@BRAVAmarketing.com