Celebrities play golf all the time: Donald Trump, Justin Timberlake, Michael Jordan. The list goes on and on. But part of the bonus of branding yourself as a household name is imprinting that based on where publicity's following you. Such is the case for golf outings at some of the best country clubs, and when they have celebrities show up, it's bonus if that celebrity has their own custom golf kits to not only use, but pass around — or even have the country club sell to members.
Custom Golf Kits — What's Good for the Club and Members Is Also Good for YOU
For starters, you have to love golf. And you love publicity as well. Put both together, and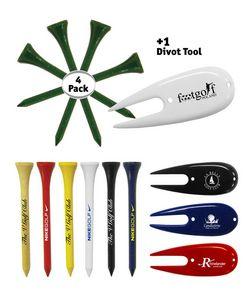 that's a winning marketing campaign, and the best part of all? You get to play golf as well. Arguably the coolest, easiest, healthiest game in Spring and Summer you'll ever find. And, honestly, you don't even have to be that great at the game!
The point of having your own custom golf kit is to brand the game and yourself. Plus you get to use the golf kit over and over again. That's bonus. That's value. That allows the country club to see you not just as a celebrity, or a golfer — but as a brand.
The good news for you is that BRAVA Marketing has everything you need. Right here. An enormous number of designs and setups for you to choose from. All you need to do is pick the one you want, set up your brand name or logo for custom golf kits — and you're good to go.
Then Head Out to the Greens — It's a Great Day to Play Golf
Contact us right now and get started. Listen: you don't have to be a nobody when playing the game. Remember: you're definitely somebody! Now go out there and get that hole in one.