You can make it obvious that your company is there to protect the interests of potential clients by giving prospective clients custom-imprinted emergency and safety promotional gifts. These items are not only handy, but they remind your potential clients that you stand ready to assist in times of need.
Survival flashlight and scan radio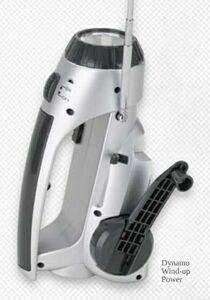 When the lights go out, your prospective client will have a handy flashlight plus a radio to monitor the weather. Even better, your potential clients won't have to worry about keeping fresh batteries on hand. No batteries are needed for this combo. By simply cranking the handle the unit generates its own power.
Multi-function tool
Bring out your prospective clients' inner MacGyver with a multi-function tool that could prove its worth in a variety of situations. And there's no way your potential client can use the pliers or the screwdriver or the knife or any of the other tools without associating your company with the concept of having the right instrument for the right job. After all, your company's name is clearly laser-engraved on the side.
First aid kit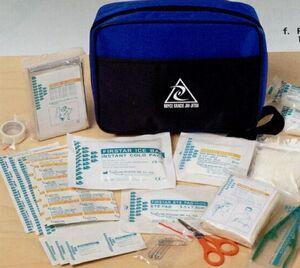 You don't need specialized medical training to help your prospective client when there's an accident. You just need to make sure that you've given them this comprehensive 54-piece custom-imprinted first aid kit that comes in a convenient zippered case.
Breakaway safety vest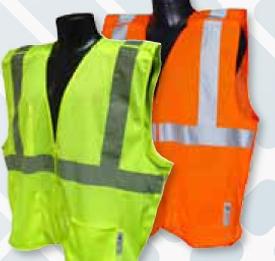 For some work sites not just any reflective safety vest will do. If your potential clients have to tour sites where they will be in close proximity to hazardous machinery with exposed moving parts, this is the perfect breakaway vest for them. The vest connects at the shoulders, sides and in the front with hook and loop fasteners that are designed to give when tugged. If the vest becomes engaged with machinery, the vest quickly breaks apart to keep your prospective client safe.
Safety glasses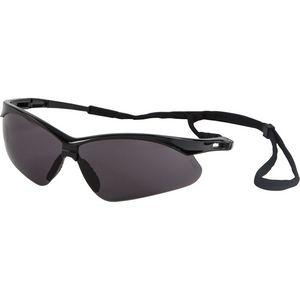 Safety glasses are always a good idea. But so is looking good. Your prospective clients won't have to sacrifice style for safety if you give them a pair of sharp-looking safety glasses from BRAVA. Your potential client will look good in these glasses. And your company logo will look good screen printed on the temple.
Hard hat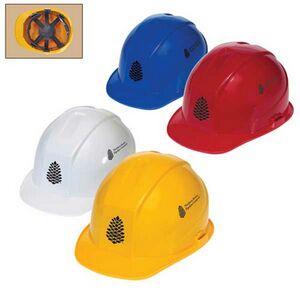 Protect your prospective clients on the job site with a low-profile hard hat sporting your company's logo custom-imprinted for all to see. The hat features a six-point pinlock suspension and is ANSI-compliant.
BRAVA has the right style hard hat for your particular potential client. For example, there's full-brimmed hard hats, vented hard hats and hard hats with a miner's light.
We always remember who was there when we needed them most. Make a lasting impression on your prospective clients with gifts that just may save their day. Let BRAVA Marketing make you your potential clients' own personal superhero.
BRAVA Marketing Promotions specializes in producing high-quality promotional merchandise and unique custom-printed products. These imprinted items are tailored to meet the specific promotional and marketing goals of large or small organizations and businesses. Contact us today for all your promotional product needs including personalized apparel, business accessories, trade show giveaways, corporate gifts, awards and much more.