Most people understand that before products and services can be promoted, they have to be tied to a brand identity that starts with a company name, tagline and business logo design. These foundational elements communicate what you are selling, whether directly like Facebook, whose logo is the letters of the company and the tagline "Facebook helps you connect and share with the people in your life," or symbolically like Nike whose logo is a "swoosh" and tagline is "Just do it."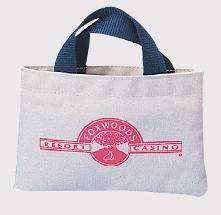 Your company name, tagline and logo communicate and symbolize your brand and represent the character of your business. They are the tools you need to be in business in the first place.

As your company grows, these tools are used to raise awareness of your company and become symbols of your credibility. Once you have a name, tagline and logo, you can use them to strengthen your brand identity, increase consumer impressions and boost visibility.
Begin To Showcase Your Logo
One of the best ways to get on the radar of your potential customers, and stay on the radar of current clients, is to keep your business logo top of mind.
Click here to find out how to showcase your brand without breaking the budget.
Boost Visibility With A Launch Party
A launch event may sound too expensive just by title, but it can be as cheap or expensive as you make it. It can also be the ideal way for customers, investors, partners and anyone else to see exactly what your brand is, and have a great party in the process.
Click here to find out the best way to have a launch party without overpaying.
Increase Consumer Impressions Throughout The Year
Unlike traditional print advertising like flyers or brochures that won't likely be revisited throughout the year, custom promotional calendars have long-lasting appeal. Calendars grab the attention of people as they write on them and look at dates, and work great as a marketing tool because your logo is a part of their view no matter what time of year.
Click here to find out how calendars can give your brand constant exposure.
Strengthen Your Brand Identity By Making Customers Feel Special
Customers like to be recognized and feel important to the success of your business.
Click here to find out the best way to strengthen your brand in customers' minds.
Remember, your brand is your company's most valuable asset. It represents the reputation and visibility of your business and becomes the essence of what customers trust about your products and services. Strategically placing your logo on functional gifts make your marketing budget go further while delivering tangible expressions of your brand identity.
Visit BRAVA Marketing to find the branded products for your brand today!

To check out all of the different products available and how to customize them, click right here.

BRAVA Marketing Promotions specializes in producing high-quality promotional merchandise and unique custom printed products.

Contact us today for all your promotional product needs.