What's the one thing you always tried to have look stylish since before you can remember? Think long and hard. Shoes? Maybe. Clothes? Close. What about backpacks? I think we have a winner! Growing up, you always wanted to make it a point to have a really cool backpack, to show off to your friends, and take wherever you go. While some people liked the original two strapped backpack, others went the route of the rolling pack on wheels. It was a bold statement.
Being Brave and Bold With Your Backpacks
Ask any kid, they'll tell you that backpacks makes or breaks your reputation in school. While this may not necessarily apply to you as an adult, or in the work place, people still have opinions on a lot of things. So, why not make sure that the backpack that you pick is just the right one.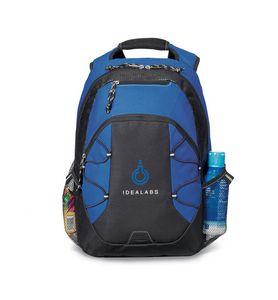 What type of backpack do you typically like to use? Are you more of a drawstring backpack person? Maybe you enjoy the original double strap? Rolling backpacks are still trendy and a thing, so what's stopping you from getting one of those? All of these different types of backpacks are available on BRAVA's website, completely customizable, and 100% made just for you!
I'm An Adult, I Don't Think A Backpack Is The Right Fit For Me…
WRONG. Who says you can't be an adult and still use a backpack?? Whoever you've been talking to must not be using a BRAVA custom designed backpack! So clearly they are not the right people to talk to. Trust yourself, get an awesome backpack, you'll definitely thank us later.
To check out all of the different backpacks available and how to customize them, click right here!
BRAVA Marketing Promotions specializes in producing high-quality promotional merchandise and unique custom printed products.