What's that one thing that you need to have right when you wake up? Some people say "Oh, don't talk to me until I've have my morning–". You can't go wrong with a good ol' cup of joe. Well sometimes you just don't have the time or energy to sit down at the table before work and have a nice cup of coffee before you have to leave. Good thing BRAVA offers customizable travel mugs, right?
Make The Most of Your Mornings By Using Travel Mugs
Since sometimes you can be running short on time, it always helps to have a trusty travel mug to help you get through the day. Something that keeps just what you like to drink at just the right temperature sounds pretty nice, right? Don't you hate it when your drinks get cold on your commute to work, or when you're taking a road trip with a loved one or best friend? Well fear no more!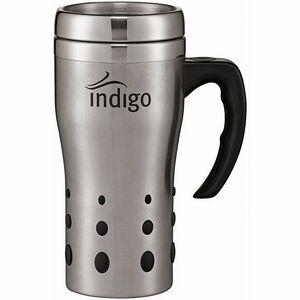 Whether you're looking for a stainless steel mug, a mason jar for on the go drinks, or a chrome finish, you can find exactly what you need on BRAVA's website! Not only can you use this for your own personal needs, but this would make an amazing gift!
Struggling to come up with just the right gift at the office? Maybe it's Secret Santa and you're all out of options? Travel Mugs make the perfect company gift! You can give that friendly co worker as awesome travel mug, and they can show it off where ever they go, with their company logo right on the front of it! It's a win-win scenario!
To check out all of the different travel mugs available and how to customize them, click right here!
BRAVA Marketing Promotions specializes in producing high-quality promotional merchandise and unique custom printed products.