Your prospective clients will be in shape in no time with these helpful promotional gifts designed to help people on the go stay on the go.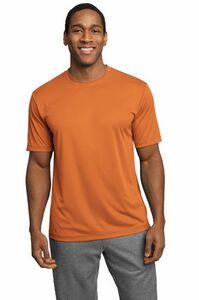 T-shirts
If there's one thing active people can never have too many of, it's t-shirts. You can't go wrong when you present your potential client with this American classic. BRAVA gives you plenty of options so that you can choose the color that makes the best background for your company logo.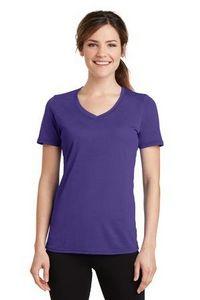 If your potential clients are female, BRAVA doesn't force you to give them t-shirts designed for men. We offer ladies t-shirts specifically tailored for today's active female athlete.
Backpacks
Even when we try to get away from everything we have to take a few things with us. Make it easy for your potential client to get away with a handsome custom-embroidered backpack.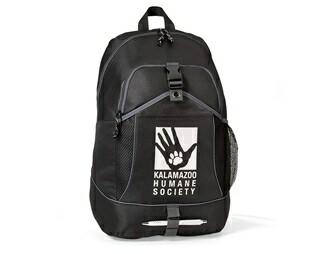 Just think, everyone behind your client on the hiking trail will see your company's name or logo.
An even lighter-weight alternative to the backpack is the convenient cinchpak.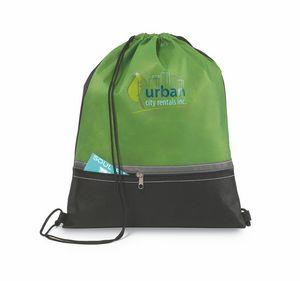 Canteens
Get the message across to your potential client that your company is a real life saver with BRAVA's custom-imprinted water canteens.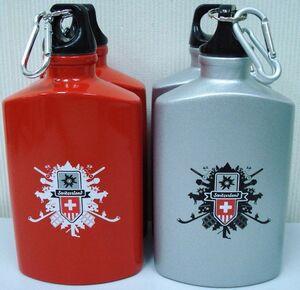 BRAVA offers water canteens that are not only leak-proof, but are FDA-compliant, and free of harmful BPA.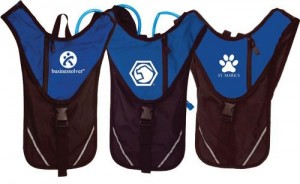 For your hardcore outdoor enthusiasts you might choose a hydration pack just like the U.S. Army uses. It holds enough water for practically any purpose likely to arise in the wilderness.
Hot/Cold Packs
Your prospective client will sing your praises if you give him a logo-branded hot/cold pack to ease those aching muscles.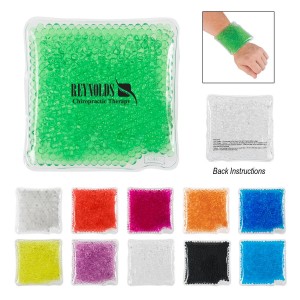 Choose from a variety of styles.
There's the cooling towel, which is easy to carry and just as versatile as an ordinary towel, but with the ability to hold a temperature 20 degrees lower than the surrounding air.
There's also the sleep mask style.  An elastic strap holds the cold or heat near the temple and sinuses for welcome relief.
You can also bring a little fun to the therapy session with one of our many novelty-shaped hot/cold packs.
Carabineers
Help your potential client keep a grip on things with our custom-imprinted carabineers.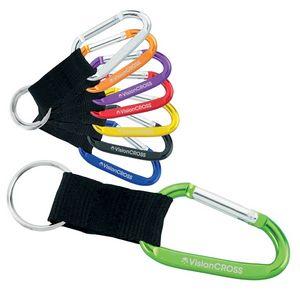 These handy gadgets give active people a simple but secure way to attach one item to another. But BRAVA also offers carabineers that multi-task, performing more than one job at a time equally well.
For example, there are carabineers that also function as compasses, bottle holders and flashlights. We even offer a carabineer that is not only a compass, but also a stopwatch and a clock.
Your potential clients will love the fact that you embrace the active lifestyle. Contact BRAVA Marketing to discover how easy it is to put your company name and logo on the products your prospective clients can't wait to use.
BRAVA Marketing Promotions specializes in producing high-quality promotional merchandise and unique custom
printed products. These imprinted items are tailored to meet the specific promotional and marketing goals of large
or small organizations and businesses. Contact us today for all your promotional product needs including
personalized apparel, business accessories, trade show giveaways, corporate gifts, awards and much more.
By: BRAVA Marketing Promotions