It's that time of year again- The weather's getting warmer, spring is in the air, and it's time for college basketball's biggest event! Capitalize on the March Madness fever with sports themed promotional products. Imprint your company logo on fun, engaging products that evoke good sportsmanship and a little friendly competition. Perfect for employee recognition, branding at your next trade show, or a fundraising event.
Implementing promotional products in your marketing plan is an effective tool to promote your brand in a engaging and positive way. At your next corporate event, introduce products like logo branded stress balls in basketball or sports ball shapes in your gift bags- perfect for office fun or a sports themed give away. Ever wonder why the stress ball is so effective? A popular promotional product, sports themed stress balls have an uncanny ability to fly into cubicle trash receptacles again and again…for two points…and the WIN! While instigating work procrastination may not be your marketing goal, rest assured a custom branded basketball stress ball from Brava Marketing this March won't be tossed out for good.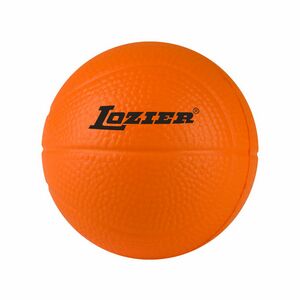 Basketball themed tech products are a useful and appreciated promotional give-away at corporate functions and trade shows. Functionality is essential to the quality of an effective promotional product. This March Madness season, forget the go-to branded water bottle, and consider a basketball themed flash drive imprinted with your company logo or slogan. While your clients are saving files, they're also recognizing your brand with every use. Easily imprinted with your logo or the name of your favorite college team, a promotional basketball themed zip drive will be used again and again, all year long.
Nothing says "Nice Job", like a logo printed basketball and hoop set, customized with the name of a top performer and his favorite team. Recognizing employee accomplishments with promotional products is a fun and supportive way to strengthen your brand within your workforce. While an engraved trophy certainly channels achievement, an amusing sports themed product for a basketball fan is just as personal as it is noteworthy.
This March Madness, incorporate promotional products into your marketing initiatives by selecting fun and engaging sports themed products from Brava Marketing Promotions! Check back for more promotional products tips and tricks.