This sports season, consider a custom logo clipboard to display your teams with pride! With countless clipboard sizes and styles to choose from, a personalized clipboard from Brava Marketing Promotions is a perfect gift for a coach or sport fan with a use for writing support on the go. Basketball and other winter sport themed clipboards are very popular this time of year, and a fun way to show your team spirit while providing functional support. Promoting your branded clipboard is as easy as sending your logo, choosing a clipboard and placing your order. Capitalize on Brava Marketing's free set up in December, to enjoy $50.00 off your order!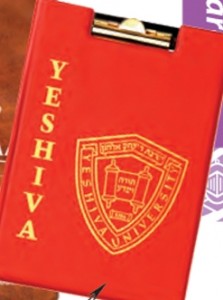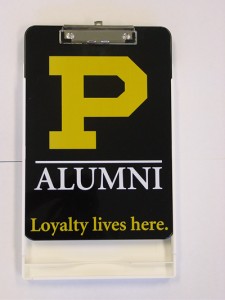 Plastic clipboards start at under $1.00 per item and can be easily personalized with a name, logo or your team colors. Brava Marketing carries the perfect clipboard style for your needs including heavy duty clipboards that can handle a large load, and pad-folio style clipboard with pockets for for business cards, pens and more to keeps your loose papers neat. Consider a personalized mini clipboard for a fun spin on the traditional office item in bright holiday or neon colors for the New Year.
Personalized clipboards are not limited to sports and event. A branded clipboard is a perfect promotional item for your business or institution. Consider a clipboard branded with your school or company name. Hosting a special event this season? A logo imprinted clipboard holding your event necessities gives the impression of polished professionalism. Brava Marketing also offers custom engraved clipboards which are beautiful in our wooden styles and offer a chic and classic look to a personalized clipboard.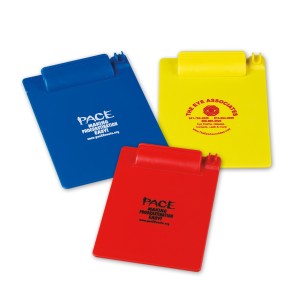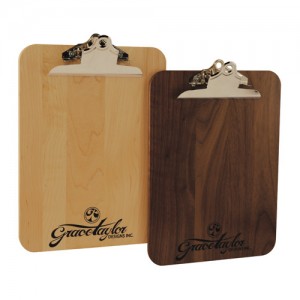 Call today to learn more about placing a personalized clipboard order from Brava Marketing for your business or special event. We offer top notch customer service throughout the holiday and fast affordable shipping so you receive your order on time. We look forward to hearing from you!
BRAVA Marketing Promotions specializes in producing high quality promotional merchandise and unique custom printed products. These imprinted items are tailored to meet the specific promotional and marketing goals of large or small organizations and businesses. Contact us today for all your promotional product needs including personalized apparel, business accessories, trade show giveaways, corporate gifts, awards, and much more.