---
Your prospective customers will soon be ready to head for the great outdoors. Make sure that the name of your business goes wherever they go with these great promotional gifts from BRAVA.
Sunblock lotion
Some companies promise to have the backs of their clients. You can go much further and protect more than just your potential client's back with BRAVA's custom imprinted sunblock lotion.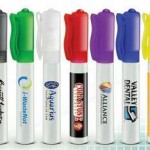 Your company's name is clearly displayed on the bottle.  A potential customers will have no choice but to be reminded of your company each time he reaches for some extra protection.
It will be as if your company is there beside the him on the beach, keeping watch over him.
Not to mention having fun, too. And what company doesn't want be associated with fun?
BRAVA lets you choose the ideal type of sunblock lotion from a variety of styles and SPF strengths.
Picnic baskets
Go along with your prospective client to that concert in the park by promoting your company with stylishly branded picnic baskets.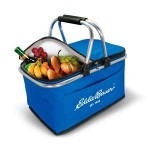 We offer everything from the traditional wicker basket picnic kit to the more modern and rugged picnic cooler on wheels. You'll find the ideal style—classic, family, masculine, feminine– to suit your potential clients.
The kits include enough room for not only the food and beverages but also dinnerware and utensils. And, yes, there's plenty of space left for that corkscrew.
Umbrellas
What's the great outdoors without the occasional shower? Keep your potential customers dry with one of BRAVA's custom imprinted umbrellas.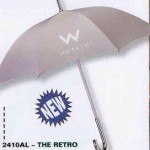 We can put your company's name on the perfect oversized golf umbrella for your sports fans. We can also emblazon your company's name on a mini umbrella, just the thing to keep stashed in a desk drawer or glove compartment for those unexpected downpours.
Need something larger, for example, a beach umbrella?
Even larger? How about a patio café-style umbrella?
We even have  colorful prints and patterns for the more fashion-forward prospective clients.
Grills and grill accessories
The highlight of warmer weather for some people is the chance to cook outdoors.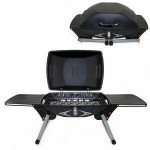 Lend your potential client a hand at the grill with our promotional grills and grill accessories.
Put your company's name on a gas grill, turkey cooker, electric smoker, traditional charcoal grill or outdoor fireplace.
And anyone who spends time at the grill knows that a good set of accessories is absolutely necessary. So, we have custom imprinted accessory kits with just the right items, including tongs, spatulas and basters.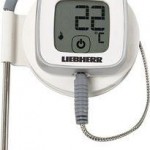 And what grill master wouldn't appreciate an imprinted digital thermometer to make sure that dinner has reached the perfect temperature? Every time your potential client takes a reading he sees your company's name, and is reminded of your thoughtful gift.
Now that's good eating.
Contact BRAVA Marketing today so we can help your business tag along with your prospective customers for a little fun in the sun.
BRAVA Marketing Promotions specializes in producing high-quality promotional merchandise and unique custom printed products. These imprinted items are tailored to meet the specific promotional and marketing goals of large or small organizations and businesses. Contact us today for all your promotional product needs including personalized apparel, business accessories, trade show giveaways, corporate gifts, awards and much more.