Even the silliest thing like a freakin' noise maker can be the figurehead for tons of revenue. You just need to know the angle — how to use them as products, and propel them right into the customer's hands for them to make all the noise they ever could want! Oh, yes — and the right niche. The right business. And there are quite a few that use those logo branded noise makers often.
But There Are Only Three Industries Benefiting the Best Out of Logo Branded Noise Makers, and We Have Them Listed Right Here
You might find one rather creative in its use — and a couple that are so down-to-home and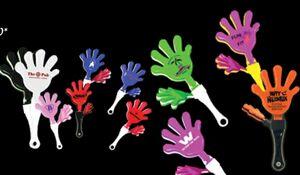 centered around the festivities. Think birthday parties and ball games as a hint. All in all, one thing's for sure: this short list might actually spawn in you a couple more ideas for you to leverage the logo branded noise makers as a factor in your e-commerce business, your company, or even your time as a family.
So check it out right here. And get started with BRAVA Marketing while you're at it, won't you?
New Year's Parties — A real no-brainer when you think about it, but here are the details for you.
Online Party Stores — So genius that you need a manual right here to figure this one out and then take advantage through us.
Bars and Night Clubs — Again…. A no-brainer, but one you have to catch up on the details. You can then make sure you've got the right methodology behind the madness of logo branded noise makers.
Good stuff, right? Go ahead and click on the links! You'll learn more about how these products you'll find here will boost your business, your employees, or just even have a good time — all with logo branded noise makers.
So What Are You Waiting For? Contact BRAVA Marketing Right Now.
Simply click the link, or look above at the menu there and hit the CONTACT tab. It's easy. We can get you squared away right now with your shipment of logo branded noise makers for your party, bar, club, or store. Simple!