Employee morale is imperative. Plain and simple. You want to keep your business running smoothly? Recognize that the employees — the backbone, the building blocks of your actual business — make all the difference, so to a definite extent you have to keep them happy. And who knew you can do that with personalized noise makers??
Stick With Me on This Before You Start Scratching Your Head on How Personalized Noise Makers Can Make a Difference
The one thing your employees would love about the company they work for is the fact that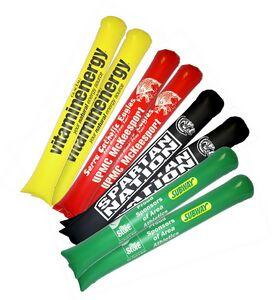 every now and then you can easily kick back and party like it's 1999 with the best of them. What kind of parties, obviously? Well, birthdays are one. Christmas is two. And New Year's? That's definitely three.
You can, of course, customize parties with your brand, even personalized with your employees' names on all of the nifty goodies they can indeed keep as gifts. Not only are they celebrating, but they're celebrating their work — and it's fitting given the fact that the new year often does involve a run-through on a revenue report and profit. And if there's definitely something to celebrate, that makes a New Year's party so much better!
Personalized noise makers individualizes your team members. But they're still part of a team. That's the beauty of it. You've given them a personality. You've allowed them to be, well, themselves. And that's arguably one of the greatest gifts you can give to any employee.
They're not just a number on an HR form. They're professionals. And they're proud of working for you.
So You Definitely Have to Brand Your Own Personalized Noise Makers, Not Just for Fun
Well…. Yeah, it is just for fun. But the benefit behind them goes a long way. And it's very much worth the investment. That's what BRAVA Marketing offers. You can check out all the selections we have on noise makers right here. Found something? CONTACT US RIGHT NOW!
And let's start off the new year right.