Name any employee who wouldn't love company parties with an open bar — or at least some alcohol. Talk about major employee morale and recognition. The thing is you can even promote your own business, your own brand, internally — as in with your employees, through company gifts and promotions.
But Nothing Beats Company Parties
Retreats. Functions. Personal development trips (to maybe Las Vegas or something?). That's the ticket to retaining your employees — and you make it that much sweeter when you have your own custom branded beer pitchers for those times when you're socializing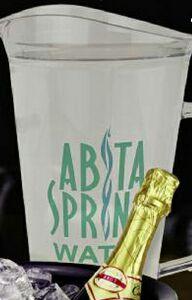 with the marketing team, and all they see is the name of the company they work for. And they're proud of it.
So what? — you say…. Big deal. The fact is when you cater to your employees and go the extra mile like that, you're systematically ensuring that the quality of work increases substantially every year. This means more revenue. More profit. More raises. More promotions. And (every employee will love this one) — more company parties.
The best part? Those custom pitchers belong to you and your company for life. There's no expiration date on these. No upkeep. No monthly 'costs'. It's a one-time payment for some promotional gifts or materials designed to boost the brand and make you the king of the crop not just with customers and clients, but your own people. So don't knock it. Those branded beer pitchers might be the best thing for your next company party.
And Here's What You Need to Do to Make That Happen —
BRAVA Marketing has the secret for you. Listen up. All you need to do is CONTACT US. We have design options for your next custom printed pitcher — and any other product you can think of. See what works for you. Let's put your company on the next level of prestige — right now.
(And enjoy a pitcher of beer while you're at it.)