What's the one thing you, as a business, should do when working with clients or customers? Provide excellent service…. Offer multiple solutions…. Dress for success…. No, there's just one mandate when working with clients or customers: a simple thank you for your business will do. But don't just say it. Do it. And you do it with branded gifts, such as promotional lip balm!
Think About It: Promotional Lip Balm Is Something Everyone Needs
And that's not the only reason for offering promotional lip balm as a THANK YOU gift. You can check out some more insight right here; but first, let's get into the WHY this is so important.
Clients and customers like to see something tangible in their hands. This goes in line with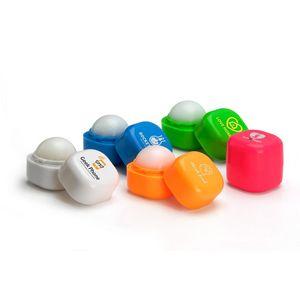 the fact that these days, often people have terrible memory. You can thank them for their business, but ultimately what they're going to remember is the service you provided, the product you offered, and — even more important — your attitude!
And nothing says a great attitude like branded lip balm, or just about any logo screen-printed gift showing your appreciation for their patronage.
Just One of the Reasons Why This Is a Game Changer
In a number of ways, actually. The sky's the limit with BRAVA Marketing, so the best thing you can do for your business is take a look at the possibilities. Stand out. Get creative. Develop SWAG bags (yes, with promotional lip balm in them). Make a statement. Crush the competition.
In that way, you make a lasting impression on the client/customer for the long haul, and they also remember that you mean business. You're about relationship building. Not about the constant, dull and dry THANK YOU after every transaction, often heard at the grocery store or department store.
Remember: the problem with that mentality is that you're not the average grocery store or department store.
You're something much more.
For more options in promotional lip balm or branded products, check out some of our designs right here. Contact us today! And let's get you branded the right way.