Seriously, what's the one thing that matters the most when it comes to golf? It's not the knickers. It's not the balls. It's not whether or not you have a caddy. Who cares about the kind of tees you have, or a towel, or even the polo shirt you're wearing. Really, none of that matters if you don't have the one essential in your repertoire: the golf club. Heck, you can't actually play golf without one! And even better than just any golf club is a promotional golf club!
The Promotional Golf Club Sells You and the Game!
But why not go the extra mile? You might've been lucky and got that promotional golf club highlighting a big accomplishment in one of the big opens or something, and that's fine. Shows you're a professional. Shows you're at the top of your game.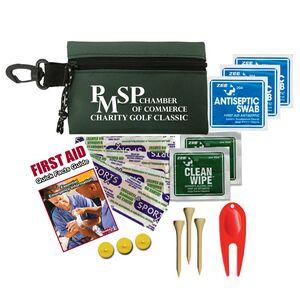 BRAVA Marketing has the idea right here — go the extra mile and brand everything you use out there in the greens —
I mean everything. Not just the clubs. Not just the big dog or the trusty putter. Everything you've got in your game gets your name on it.
You have to understand that while golf's just a game like any other, it's also a professional one. And the best part about golf is YOU are your own team. You're the MVP. Why not brand yourself the way professional teams do? Makes sense.
We at BRAVA Marketing Have the Selections for You to Choose From
Custom golf kits will have everything you need, and the best part about what we offer is that you can customize them with promotional print designs. Your logo. It can be on everything you have. You are, after all, a professional.
Just check out what we have to offer right here. And then contact us. Don't hesitate: the weather's getting warmer, and the grass is definitely getting greener.