Marketing and promotions 101: if you're pushing your retail brand, labeling your products is a must. Of course, you sell other brand merchandise as well through partnerships and affiliations, but to really supercharge your revenue and visibility, having your own product line helps in volumes. So consider the sport golf: what's the one thing you need to brand the most? How about custom branded golf kits?
As Customers Flow Into Your Retail Store, Merchandising Custom Branded Golf Kits Will Sell Well
They're a necessity. Think about it. If you're targeting a niche, such as golf, there are some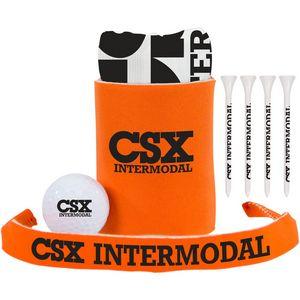 necessities. These necessities aren't necessarily already heavily branded by some of the best labels in the business. One of those necessities are golf kits. So why not tackle that particular sub-niche, own it, dominate it — and best of all, offer it?
Custom branded golf kits don't just give your customers what they need to play the game — they let them know that you offer them competitively! Exclusively. And most likely better than anyone else.
BRAVA Marketing sees that the seasons are coming. In particular, the golf season's right around the corner. And you'll be amazed at the kind of designs we have. Check them out yourself, find the design you want, get your logo or brand name set up — and we take care of the rest.
All You Need to Do Is Contact Us RIGHT NOW
You can do that right here! We'll set you up with your products at the competitive price — mark them up, merchandise them, sell them — and make a profit. It's an exact science, and BRAVA Marketing has the in for you to become a retail guru in this particular vertical, so don't hesitate to make it happen for you, your business, your country club, and your customers. Don't forget the big dog while you're at it!