You might check out our site at BRAVA Marketing and say to yourself — "WOW, this is overwhelming." After all, that's a lot of selection, a lot of subcategories. Can there ever possibly be a market for all of this? Fair question. Here's your answer:
We Say YES. Even for the Custom Branded Auto Tool Kit.
You have to think about industry here. Uniqueness matters. Originality. Thinking of something other than a "gift card" (boring) makes for a game changer either on the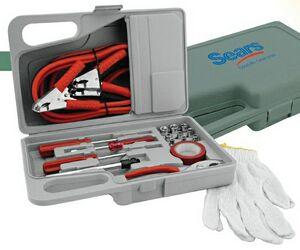 promotional site or the employee morale side. You want that step up in business to show customers, colleagues, clients and partners alike that not only do you do great business, but you appreciate others for doing the same.
So, yes, the custom branded auto tool kit does apply to certain professions, so if you're one of these, you might want to consider taking a quick look at the selections and designs we have at BRAVA. But before you do that, check out the three professions that would ideally see quite a bit of value in leveraging the custom branded auto tool kit as a top-notch item for promotional marketing —
Who knew, right? Think of competition. Demand. Employment. Reputation. It makes sense.
These Days in Business You Have to Be Creative With Your Promotional Marketing Methods
Yes. Even in this particular industry. Automotive is a heavy one, so you have to be prepared. Why not be prepared with BRAVA Marketing? Contact us today and let's get started with your promotional items!